A prestigious luxury automotive company that's emerging as one of the industry's best, Genesis has proven itself time and time again that it can compete with the top contenders. Set to arrive sometime later in 2020, Genesis is unveiling a new model that's poised to redefine what luxury SUVs are capable of - introducing the all-new 2021 Genesis GV80!
Having made a strong first impression on the industry with its feverish lineup of luxury sports sedans, Genesis is now looking for new ways to take the automotive industry by storm. What started as an idea now comes to fruition with the soon-to-be-released Genesis GV80 luxury SUV. Estimated to sell for between $50,000 and $65,000, the new GV80 is the pinnacle of everything luxury with a burning desire for adventure like no other crossover vehicle on the market.
2021 Genesis GV80 Style & Design
A combination of modern expression and innovative technology, the new GV80 luxury SUV is ushering in a new era of driving that's set to arrive later this year. Highlighted by its sleek and sophisticated exterior facade, the new GV80 revels in its outstanding design. Featuring an array of smooth body lines and aerodynamic accents, the GV80 delivers an unmistakable presence that will leave drivers craving more. Refined with an athletic stance and a vibrant crest front grille, you'll be able to see the Genesis GV80 approaching you for miles and miles.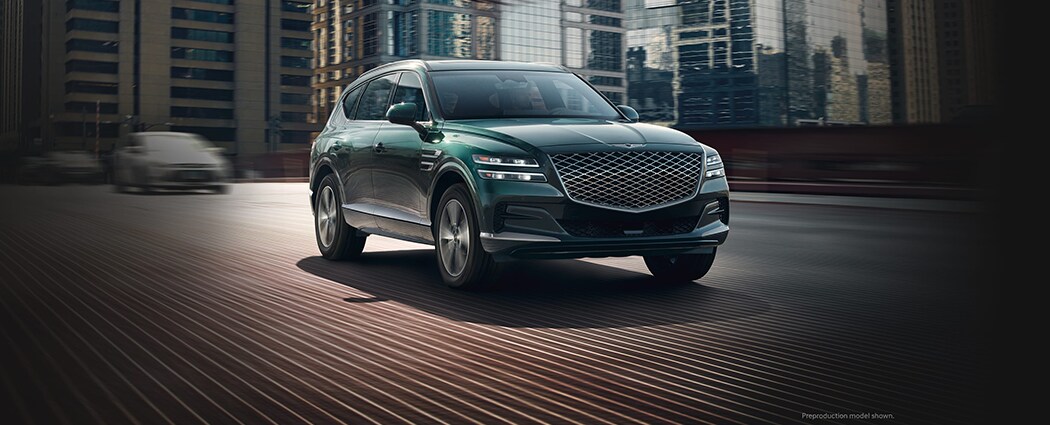 2021 Genesis GV80 Interior
Inside, the Genesis GV80 is built to facilitate your next adventure like no other SUV in its class. From the paved city highways to the roads less traveled, the GV80 is designed with your needs in mind, including with a suite of intelligent, user-friendly technologies that make your life easier behind the wheel. Featuring a Remote Start Park Assist function, the GV80 is innovatively equipped to help keep stress levels low while pulling into or backing out of a tight parking space. Hand-crafted with precision to elicit feelings of comfort and control, the Genesis GV80 eliminates all those unnecessary features and provides you only with what you need to get by.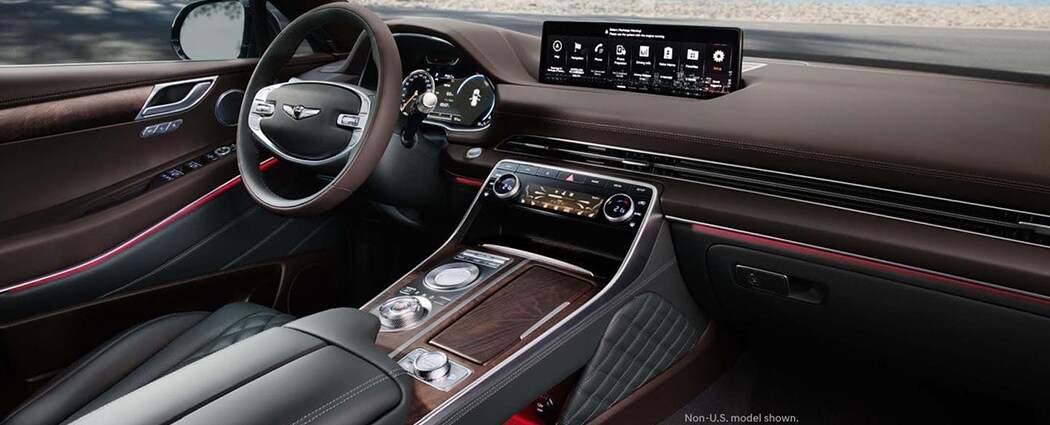 2021 Genesis GV80 Power & Performance
Engineered for exhilaration, the Genesis GV80 seamlessly blends power and efficiency with its 2.5-liter turbocharged engine. For added performance, consider upgrading to the available 3.5-liter twin-turbo engine equipped with real-time all-wheel-drive for those trips that require a little more traction control. Designed to boost your adrenaline and help you commandeer the off-road avenues in style, the new Genesis GV80 is everything you need to stay confident behind the wheel this season.
2021 Genesis GV80 Model Configurations
The new Genesis GV80 luxury SUV is a leader among leaders and is arriving in late 2020 boasting three unique trim levels, including the Base, Sport, and Ultimate models.
For the aspiring luxury driver who wants something elegant yet affordable, we recommend sticking with the Base model. If you enjoy driving fast and prefer something more agile that can handle tight turns with ease, the Sport trim is undoubtedly your best option. Finally, for the luxury aficionado who must have the latest and greatest SUV on the roads, the Ultimate model is perfect for you. Sporting a heftier price tag but standard equipped with everything you need to outlast the competition, you won't be disappointed by this top-of-the-line model.
Discover More Exciting News about the 2021 Genesis GV80 at Genesis of South Bay
Here at Genesis of South Bay, we're proud to be one of the highest-ranked automotive brands in initial quality across the industry. With the GV80 luxury SUV making its way to California highways in style, we're excited to help you learn more about this exciting new crossover. For more information and to secure your spot to test drive, please contact or visit us in person at our dealership in Torrence, CA today! We look forward to meeting you!